KNM 2X / 4X / 6X / 9X series
Analytical measuring machines for small and medium-sized workpieces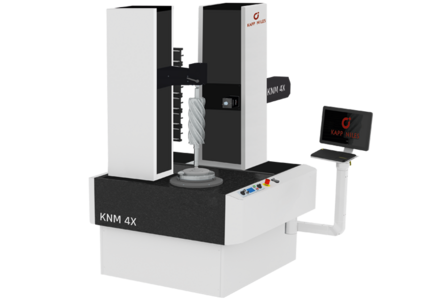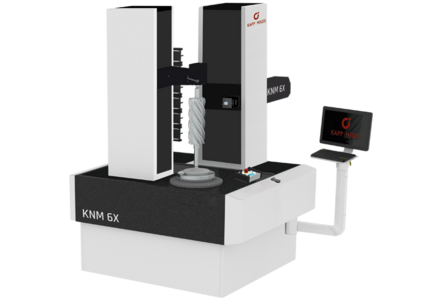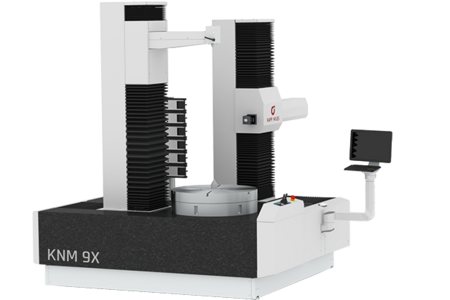 The KNM 2X / 4X / 6X / 9X analytical measuring machines are designed for high-precision measurements of gears, gear tools and rotationally symmetric workpieces.
All guides and base plates made of granite are extremely stable in the long-term and have identically low expansion coefficients. Air bearings with emergency operation properties ensure perfect and wear-free guides without short-term errors. Air spring elements underneath the base plates safely shield from jolts and vibrations. Separate bases are not required.
Non-ferrous linear and torque motors of the rotary tables ensure ultimate position precisions and path accuracy. Despite the compact design, spacious travel ranges ensure a tangential generating motion towards the base circle for any profile. Based on the requirements, different scanning touch probe systems can be used. The control cabinet can be arranged freely.
max.
workpiece diameter
[mm]
max. measurable workpiece length
internal / external
[mm]
counter support
L / D
[mm]
max.
workpiece weight
[kg]
KNM 2X
300
450
480 / 300
80
KNM 4X
450
400 / 650
850 / 450
500
KNM 6X
750
400 / 850
1,000 / 700
500
KNM 9X
1,250
400 / 1,020
1,200 / 1,000
1,500