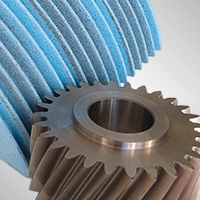 Topological generating and profile grinding
The prevention or targeted manipulation of process-related bias presents a challenging requirement for the production of gears. Due to the user-friendly guidance and machine-internal calculation of dressing and grinding paths, this method has found its way into the field of serial production.
---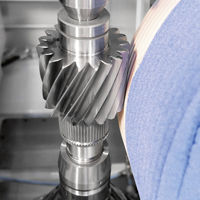 Fine grinding / Polish grinding
With the demands for higher flank load capacity of gears and efficiency increases of gear boxes, fine and polish grinding has become more and more established. By integrating these downstream processes, surface qualities of Rz < 1 µm or Ra < 0.2 µm can be achieved on conventional gear grinding machines.
---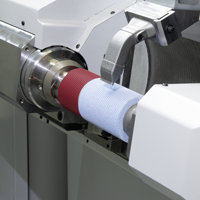 Generating grinding using small tools
Using high-speed grinding spindles on the KX 160 / 260 TWIN HS and KNG 350 flex HS machines, gears with interfering edges which could previously only be machined with the profile grinding or honing process can now be machined with the generating grinding process. This new development offers high potential for optimisation.
---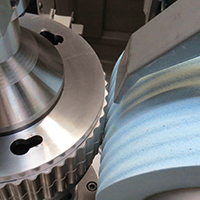 Cycloidal gearboxes distinguish themselves by high transmissible torques, better rigidity and low wear. For high precision profile machining of the two main components of a cycloidal gearbox - cycloidal disk and ring gear housing - high performance technologies from KAPP NILES are available.
---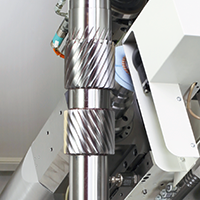 KAPP NILES offers a wide range of machine concepts for grinding double helical gears in all different sizes. Whether equipped with a hori-zontal or vertical workpiece axis, the hardware / software of all machines can be upgraded with innovative solutions for grinding helical gears.