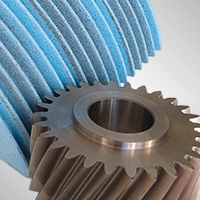 Topological generating and profile grinding
The prevention or targeted manipulation of process-related bias presents a challenging requirement for a production process. Due to the user-friendly guidance and machine-internal calculation of dressing and grinding paths, this method has found its way into the field of serial production.
---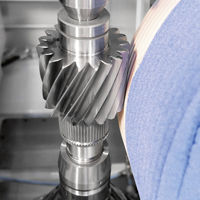 KAPP NILES machines provide the option to integrate precision grinding technology into both the profile and generating grinding process. The additional effort required for this is generally less than 50 % of the machining time of a conventional grinding process.
---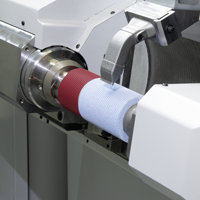 Generating grinding with small tools
Using high-speed grinding spindles on the KX 160 / 260 TWIN machines, gears with interfering edges which could previously only be machined with the profile grinding or honing process can now be machined with the generating grinding process. This new development offers high potential for optimisation.
---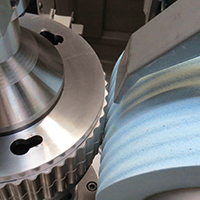 Cycloidal gearboxes distinguish themselves by high transmissible torques, better rigidity and low wear. For high precision profile machining of the two main components of a cycloidal gearbox - cam disk and needle ring gear - high performance technologies from KAPP NILES are available.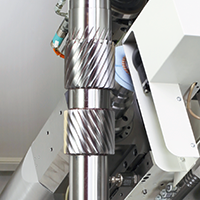 KAPP NILES offers a wide range of machine concepts for grinding double helical gears in all different sizes. Whether equipped with a horizontal or vertical workpiece axis, the hardware / software of all machines can be upgraded with innovative solutions for grinding helical gears.
---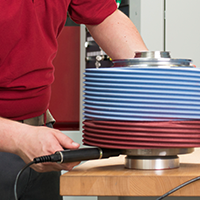 KAPP NILES offers intelligent clamping equipment and tools providing all information relevant to the process via an integrated RFID data storage carrier of the machine control unit. The new components allow for time savings by forgoing manual data input and thus eliminating input errors.