Process Monitoring in E-Mobility
Transmissions in e-mobility do not only have to be efficient, but also quiet. Up to now, workpieces with negative noise behaviour have usually been detected in EOL or in some cases on the roller test bench. The common random measurement of machined workpieces can only detect individual deviations, which later have an effect on the noise behaviour of the gearbox. This is where the Process Monitoring developed by KAPP NILES comes into the picture.
Based on internal machine control signals and signals from specifically used acceleration sensors, characteristic values are formed to assess the grinding process. This allows you to effectively and cost-efficiently identify workpieces with noticeable noise during machining. This reduces the amount of scrapped parts.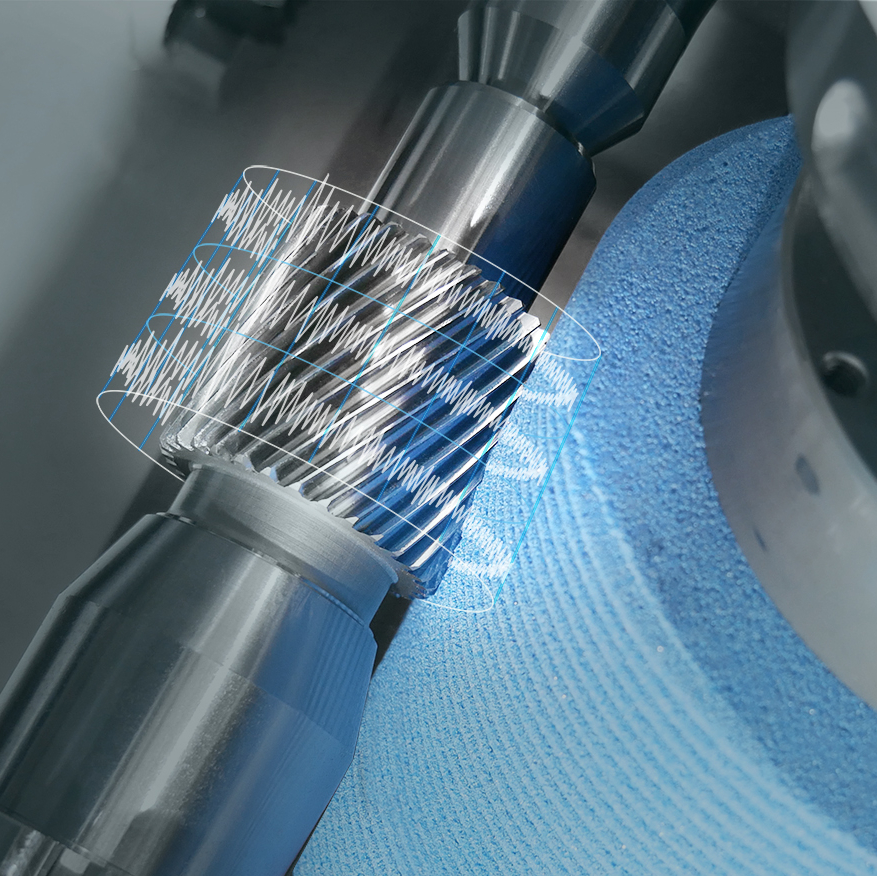 In addition to noise anomalies, you can also detect other deviations with the support of Process Monitoring in order to meet the high quality requirements in the field of e-mobility.
The data obtained with Process Monitoring can be used, among other things, to establish a correlation between the processing machine and the transmission test bench or measuring machine. This makes it possible to derive further findings for process optimisation.
---
Conference paper about "Process Monitoring for noise related components"
Learn more in our conference paper* in the chapter "Process Monitoring for noise related components".
*Published in: Thomas Bergs, Christian Brecher (eds.): Aachener Tagung zur Zahnradfertigung. 9-10 November 2022, Apprimus Verlag, 2022.