Assessment of workpiece quality in E-Mobility
A closer look at the surface condition of the tooth flanks, especially the waviness, is becoming increasingly important in electric drives with regard to noise behaviour.
A waviness evaluation of the tactile measurement serves as a link between the grinding process and the noise behaviour of the gearing. This enables you to determine the cause of deviations by upstream process steps. The workpieces can be evaluated on the basis of definable tolerance curves.
For series-accompanying, random sample quality assurance, the KN gear-waviness software option for order analysis is integrated directly on KAPP NILES measuring machines and enables an immediate analysis automatically.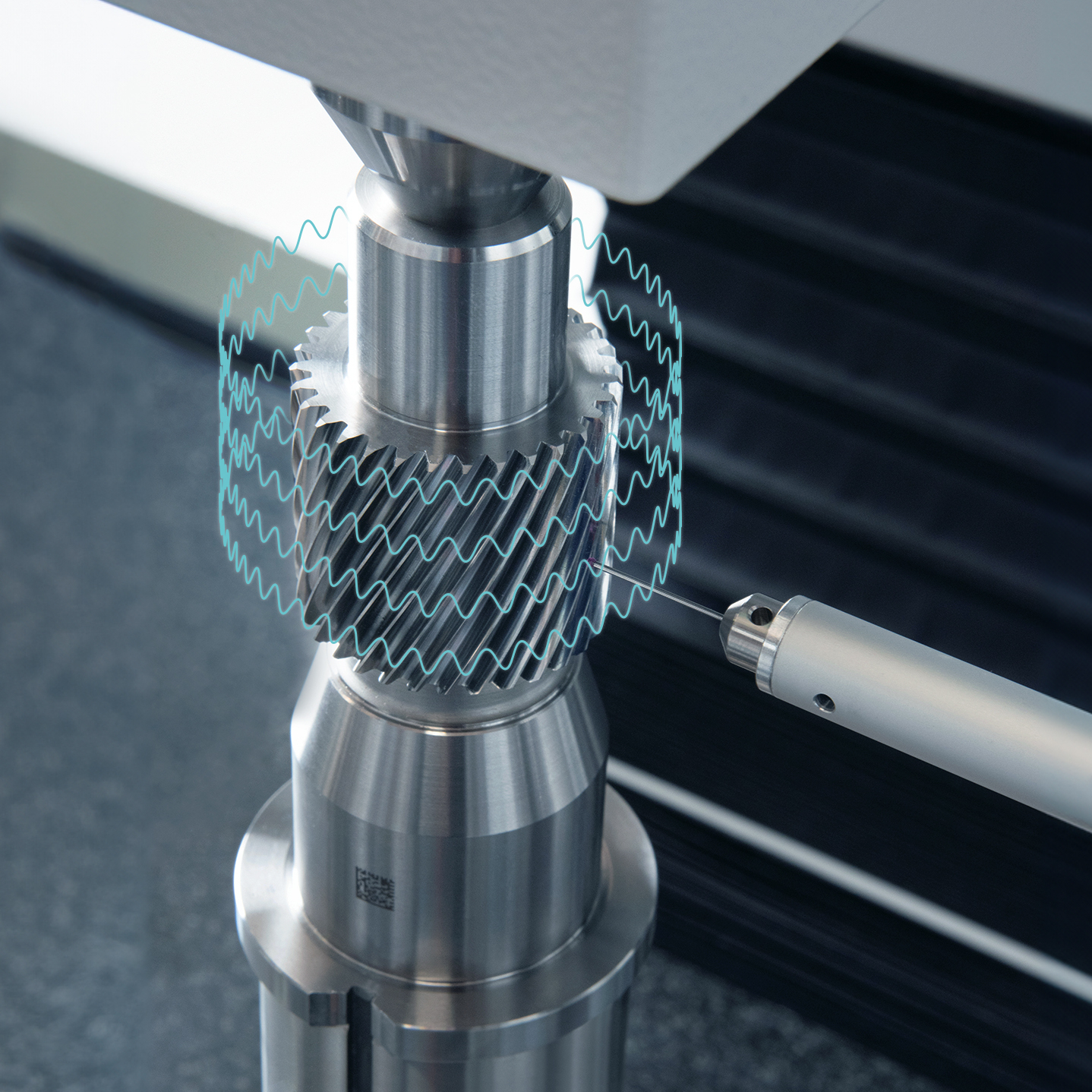 In addition, the measuring effort can considerably be optimised by a reduction of measured teeth compared to an all-tooth measurement. With KAPP NILES measuring machines and the integrated waviness evaluation, you can ensure low-noise gears for electric drives – precisely and efficiently.
---
Optimise your gears for e-drives.
Discover the benefits of partnering with KAPP NILES and learn how our technologies can advance your business. Contact us today to learn more about our customised solutions for finishing gears in e-mobility. Together, we are leading the way to sustainable and future-oriented mobility. Trust in Technology with KAPP NILES!