High-precision dressing tools for E-Mobility
The gears used in electric vehicle transmissions have highly increased quality requirements. That is why we offer you dressing tools in a separate, high-precision design.
The special feature of such a dressing roll is, in addition to the reference surface optimisation, the reworking of the diamond grains after the coating of the dressing roll base body. This is carried out in such a way that the remaining profile form error of the dressing roll profile is smaller than with our standard dressing rolls. With these high quality dressers and the matching generating grinding worm specifications, significantly higher qualities can then be achieved on the ground workpiece.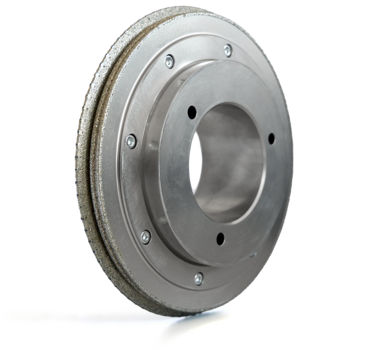 ---
Optimise your gears in e-mobility
Discover the benefits of partnering with KAPP NILES and learn how our technologies can advance your business. Contact us today to learn more about our customised solutions for finishing gears in e-mobility. Together, we are leading the way to sustainable and future-oriented mobility. Trust in Technology with KAPP NILES!