Gear-Data-Exchange (GDE) Import / Export
Digital Solutions - Perfect interaction for efficient processes
What does GDE Import / Export include?
Data transfer of order-related data between your higher-level system (master computer, USB stick, ...) and your processing machine
---
What data does the GDE format include?
Tooth data
Tooth thickness dimensions
Profile and flank line modification
Grinding and dressing tool data
Measuring and evaluation ranges
---
What are the advantages of GDE Import / Export?
Saving of set-up time
Minimisation of the input error rate
Possibility of connecting downstream production processes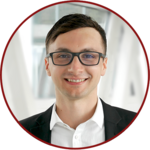 📞 +49 9561 866-1685
✉ andre.wetz@kapp-niles.com